Who We Are

Dr. Dean Skarlis
Dr. Skarlis is the President and founder of The College Advisor of New York. Dean has spent more than 24 years in the field of higher education, including 6 years as a Consultant at American College Testing (ACT) and 9 years as an administrator at Duquesne University and the University of Pittsburgh. A passionate student advocate, Dean has taught at the graduate and undergraduate levels, and has served as a Senior Lecturer at Tiffin University. He holds a B.A. in Psychology from Allegheny College, an M.A. in Psychology from Duquesne University, and a Doctorate in Educational Policy and Administration from the University of Pittsburgh. Dean also earned a certificate from the Harvard University Institute on College Admissions. His research has focused on quality teaching and learning, retention, and program design at four-year colleges. He is a member of the National Association of College Admissions Counseling and the Independent Educational Consultants Association.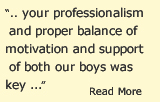 Dr. Skarlis has conducted presentations about college admissions for thousands of students, parents, faculty, and administrators at more than 220 colleges, universities, and high schools across the United States. He has also been a featured speaker and trainer for hundreds of families, financial planners and Certified Public Accountants on the intricacies of college financial aid and scholarships. Nationally, he has appeared on ABC World News and has been quoted in The Wall Street Journal twice, and most recently.  He has had an article published in The Washington Post entitled, "The Dirty Little Secrets of College Admissions," and has been quoted in the The New York Post,  The Associated Press, and TheStreet.Com.  He was also a contributor to The Portable Guidance Counselor, a book about the college admissions process published by The Princeton Review in 2010.  Locally, he has been a featured guest and member of the "Answers Team" on CBS 6 WRGB TV, WTEN TV, Fox 23 News, and the YNN – Channel 9 "Family Living" segment which is broadcast across upstate New York, The Times Union and Capital Region Living Magazine.  Dean also serves on the Board of Directors of the Capital Region Chamber of Commerce and the East Greenbush-Castleton Youth Baseball League.  In his spare time he coaches Little League Baseball in the community of East Greenbush, New York.

Kate Burkart
Kate is a college admissions coach with the College Advisor of New York.  A certified School Counselor, Kate has 7 years of college preparatory experience counseling high school students and their families in the admissions process.  Kate began her advising experience as an academic advisor for the Masters of Secondary Education program at the University at Albany. She believes that students benefit from self-exploration prior to and during the college search process so they are able to find the best fit for them as an individual. Throughout Kate's tenure as a School Counselor, she has visited many colleges and meets with a number of college admission representatives throughout the year.  A former Division I soccer player, Kate brings with her the knowledge of the athletic recruiting process from beginning to end. She is also well versed in the NCAA procedures and regulations. Kate holds a Master's degree in Counseling Psychology and a Certificate in Advanced Study in School Counseling from the University at Albany.

Deb Coco
Deb is a college admissions coach with the College Advisor of New York.  She joined the staff after taking time off to raise her three daughters, two of whom are now in college.  Deb's background includes working in publishing and printing and as the Director of Publications for the Dana Hall School (MA).  While at Dana Hall, she also served as the advisor to the student newspaper.  In addition to student coaching, Deb plays an active role in many facets of our process, including writing for our website.  She especially enjoys working with students on their essays and applications.  Deb  holds a bachelor's degree in English from the University of Massachusetts and is a regular participant in the Gotham Writer's Workshop.

Barbara Healey
Barbara comes to CANY with a wealth of experience in the non-profit world. She joined the staff after taking time off from her career to raise her three children. Barbara is excited to be working with the CANY parents and students; with a high school student of her own she fully understands the family dynamics of the college admissions process.  Barbara has an undergraduate degree in Management from Boston College.  She has been an active BC Undergraduate Admissions Volunteer for the past 15 years.  She also holds an MBA from Babson College.

Cyndi Herron
Cyndi Herron came to the College Advisor of New York with more than twenty years of college advising experience.  Currently a Dean of Students and a certified School Counselor, Cyndi's higher education experience  began as a College Admissions Counselor  for the  State University of New York at Plattsburgh and later as the Director of Residence Life at Newbury College in Boston, Massachusetts.   Cyndi is well versed in the college admissions application and essay review process, and through her recruitment travels and networking, she has also visited numerous colleges and universities.  Cyndi has counseled hundreds of students and their families through the admissions process in her role as a School Counselor.  She also has an intricate, first-hand knowledge of the litany of NCAA procedures and regulations for Division I and II athletes.  Cyndi's BA degree in Communications/Public Relations and her Masters degree in Education and Counseling from The State University of New York at Plattsburgh have been a powerful combination when aiding young people through the application and college selection process so they can enjoy a positive college experience.

Jim Humiston
Jim is the VP of marketing and coaching at The College Advisor of New York.  Jim brings with him more than 20 years of corporate Human Resources, Training, and Marketing experience that includes work at two Fortune 100 Companies.  He plays an integral role in coordinating the admissions coaching process, developing new markets, and helping students and their families realize their college aspirations. Jim has a BA in Economics from St. Michael's College in Vermont and is a member of several local non-profit organizations.  He is also the parent of two college students which provides him real life perspective on the challenges and joys of transitioning young adults toward the college experience.  Jim enjoys all things outdoors, reading, and sports.

Kathy Laberge
Kathy Laberge joined the College Advisor of New York as a college admissions coach after several years of tutoring high school age students and leading them in workshops. She loves working with young adults and aiding them in their transition from high school to college. Kathy believes the college essay is critical to showcasing each student's unique characteristics. She particularly enjoys helping students choose topics and develop writing styles and skills that will be necessary throughout their higher education. Kathy graduated from Siena College in 1983 with a BA in History.
Prior to leaving the workforce to raise her family Kathy enjoyed a successful career in management. As a parent of two college age students Kathy has a unique perspective on the college search and application process.

Gregg Sanik
Gregg joined The College Advisor of New York as a college admissions coach after having served as a Director of Guidance, Teacher, Athletic Coach, Principal and Superintendent of Schools for more than 3 decades.  Through it all his passion has been assisting high school students as they work through career decisions and the college admissions process.  Gregg graduated from St. Lawrence University with a Bachelor's Degree in Sociology.  He subsequently earned a Master's Degree in Education as well as a second Master's Degree in Counseling from SUNY Oneonta.  He also earned a Certificate of Advanced Study from SUNY Cortland in Educational Administration.  An avid traveler and athletic enthusiast, Gregg also enjoys time with his three adult children.
Maggie Watson Skarlis
Maggie is a college admissions coach for The College Advisor of New York. Her specialties are essay critique and resume development.  Maggie has worked in the field of higher education administration for 23 years, including two managing the recruiting and admissions processes for the Harvard University School of Public Health. In addition, she spent two years working in the field of corporate human resources from 2000-2002. Maggie currently works in student services at the Samaritan Hospital School of Nursing.  She holds a Bachelor's Degree in Psychology from Allegheny College.

Alyssa Sinclair
Alyssa spent most of her career in college admissions at Middlebury College (VT), her alma mater.  She also spent time interning during graduate school in the office of undergraduate admission at the College of William and Mary (VA) and worked for one year in the office of admission at Williams College (MA).  Alyssa has a particular interest in helping students with their essay development and assembling their applications.  Her experience reading applications and participating in admission committee decisions offers specific insight into how students can approach this process creatively and effectively.  Alyssa holds a bachelor's degree in English from Middlebury College and a master's degree in English literature from the College of William & Mary.

Ryan St. John
Ryan is a certified school counselor who has 6 years of experience counseling students and families through the college search, application, and admissions process.  He has served as the liaison for college admissions representatives who visit his school and he coordinates an annual junior night where students and families attend workshops on the college application process.  He is the coordinator for all SAT and ACT testing and is versed on the nuances of these admissions exams.  Ryan believes that engagement and energy on the student's part are vital components to a successful college search.  As a basketball coach, he understands the importance of being a motivating and inspiring figure for young people as they reach for their goals.  Ryan holds a Master's degree in School Counseling from the College of St. Rose and a B.A. in Psychology with a minor in Communication Studies from the State University of New York at New Paltz.

Faith Tiemann
Faith is a college admissions coach with the College Advisor of New York, and has been with the company since 2007.  Faith believes that the key to a successful college experience is finding a school that's a great fit.  Her experience in admissions and marketing gives her the ability to tackle a variety of areas in the college search and admissions process.  Faith currently works as the Leadership Annual Giving Officer for Hartwick College in the Office of College Advancement.  She holds a Bachelor's degree in Business Management from Hartwick College, and an MBA with a certificate in Global Marketing from SUNY Empire State College.